LATEST LEAGUE NEWS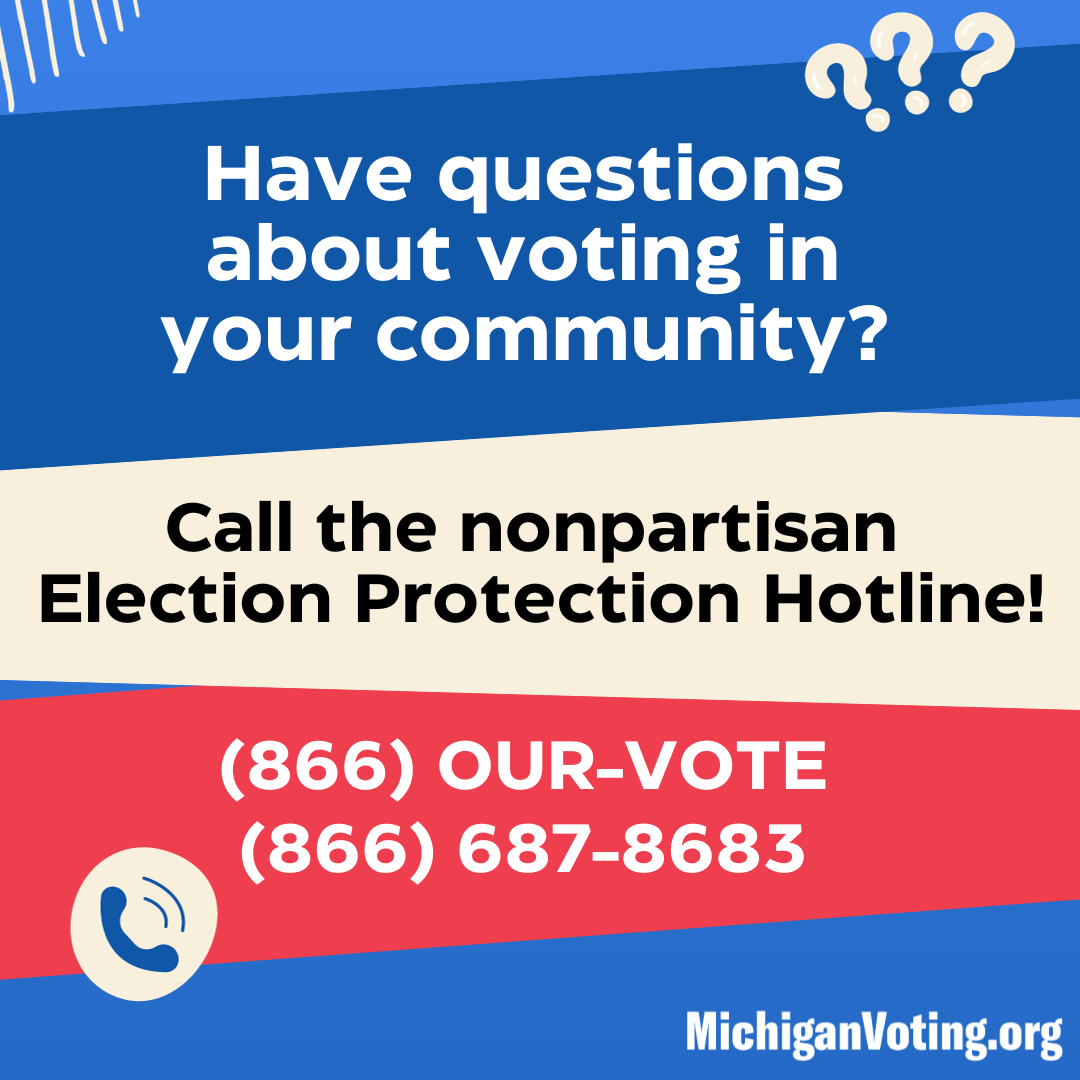 MICHIGAN VOTERS HAVE A FREE HOTLINE! 
For any problem before or on election day, you can call 866-OUR-VOTE and have it addressed.  This non-partisan, election protection hotline is also available in Spanish, Arabic, Bengali, Cantonese, Hindu, Korean, Mandarin, Tagalong, Urdo and Vietnamese. Problems with early voting?  absentee ballots?  precinct signage?  mis-information?  866-OUR-VOTE should be able to help!
---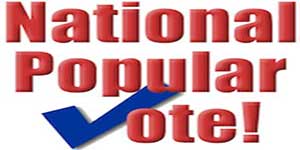 LWVMI SUPPORTS NATIONAL POPULAR VOTE
The National Popular Vote(NPV) guarantees that the electoral college and the presidency will be won by the candidate who wins the most popular votes in all 50 states and DC. When enacted, NPV will apply the concept of "one person, one vote" to our presidential elections, making every voter politically relevant in every presidential election for the first time.  LWVMI supports House Bill 4156 and Senate Bill 126, which would add Michigan's 15 electoral votes to a growing number of states supporting National Popular Vote.
---

MICHIGAN'S NEW CONSTITUTIONAL AMENDMENT ABOUT VOTING
In 2022, Promote the Vote partnered with more than 30 organizations, including the League of Women Voters of Michigan, to propose and pass Proposal 2 of 2022. The proposal garnered 60% of the vote, with support from voters across the political spectrum and in a majority of Michigan counties. Proposal 2 amended the Michigan Constitution to allow for these voter rights:  early voting in federal and state elections, a right to join a permanent absentee ballot list,  more absentee ballot drop boxes in many communities and a number of other voter protections.  In all, 40 new elections laws were passed in 2023.  Read a synopsis of the rights gained by voters and other "one pagers" here.   
---