LATEST LEAGUE NEWS

NEXT MICHIGAN ELECTION:  NOVEMBER 7, 2023
The League's non-partisan voter guide for local elections will be available in most communities by October 1.  By typing in your address, you can find out what's on your ballot, compare unedited responses from candidates to the questions posed by the League, check your voter registration, find your polling place, and more!
---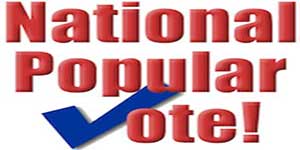 LWVMI SUPPORTS NATIONAL POPULAR VOTE
The National Popular Vote(NPV) guarantees that the electoral college and the presidency will be won by the candidate who wins the most popular votes in all 50 states and DC. When enacted, NPV will apply the concept of "one person, one vote" to our presidential elections, making every voter politically relevant in every presidential election for the first time.  LWVMI supports House Bill 4156 and Senate Bill 126, which would add Michigan's 15 electoral votes to a growing number of states supporting National Popular Vote.
---

MICHIGAN'S NEW CONSTITUTIONAL AMENDMENT ABOUT VOTING
In 2022, Promote the Vote partnered with more than 30 organizations, including the League of Women Voters of Michigan, to propose and pass Proposal 2 of 2022. The proposal garnered 60% of the vote, with support from voters across the political spectrum and in a majority of Michigan counties. Proposal 2 amended the Michigan Constitution to allow for these voter rights:  early voting in federal and state elections, a right to join a permanent absentee ballot list,  more absentee ballot drop boxes in many communities and a number of other voter protections.   Read a synopsis of the rights gained by voters when this proposal passed and this specific information page about early voting  Many local Leagues are presenting town hall meetings about the new voting rights. Visit the website of your nearby local League and check their calendar for a town hall near you.
---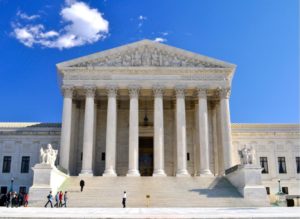 LEAGUE RESPONDS TO SUPREME COURT DECISIONS
On June 27, 2023, the US Supreme Court affirmed the role of state court judicial review in a major victory for checks and balances and the constitutional rights of voters.  Read the comments on Moore v. Harper here.   On June 29, LWVUS President Dr. Deborah Turner, made the following statement concerning the SCOTUS decision on Affirmative Action:  "For far too long, Black students and other students of color have been excluded and underrepresented within our higher education system. Today's Supreme Court ruling reverses the decades-long precedent that upholds the constitutionality of higher education institutions considering the whole person, including race, in admission decisions." Read more about this case on LWV's Legal Center.   Concerning the June 30th decision that legalizes discrimination against same sex couples, Dr. Turner stated,  "Today's dangerous Supreme Court ruling condones discrimination and calls it protected free speech. Our right to free speech should never be used as a weapon for discrimination."  Read more here.